Bumblebeast Dog Rescue is a 501(c)(3), non-profit, foster-based, volunteer dog rescue organization serving Eastern Contra Costa County and surrounding areas in Oakley, California. We are dedicated to rescuing dogs left homeless in animal shelters, stray, surrendered, or abandoned, at high risk for euthanasia due to overpopulation.
Bumblebeast Dog Rescue is committed to getting to know each one of our rescue dogs so we can help them find a perfect forvever home. Bumblebeast rescue aims to match dogs into a home that is the best suited for them. In addition, we want to identify the ideal dog companion that fits nicely into our adoptors' life and home, so it's a win-win for everyone.
If you are interested in adopting through Bunblebeast Dog Rescue, we request that you complete an adoption application. All applicants must provide accurate and honest information to ensure that we can help you find that perfect companion that will fit your lifestyle and family situation.
All the animals in our care are spayed or neutered, receive veterinary care, and are placed in caring foster homes while they await permanent placement into forever homes. Bumblebeast's Dogs will be matched into committed forever homes, following a comprehensive adoption process which includes application screening, home visits, education, and tips for successful adoption of a rescue dog to ensure success for forever placement.
Bumblebeast is focused on keeping administrative operating costs to a minimum, so every dollar donated is applied directly to the care of our rescued animals.
Our rescue remains interested and committed to the welfare of every Bumblebeast dog beyond the adoption. All Bumblebeast dogs will always be a Bumblebeast dog which means we inform all adopters that if a situation ever changes, the dogs are welcome back into our program, at any time, and for any reason.
In conclusion, Bumblebeast Dog Rescue strives to work with area shelters and other rescue and humane organizations to create and support the network of volunteers to help as many homeless animals as possible.
Bumblebeast was the nickname our kids gave our first rescue dog from Contra Costa Shelter.  His name was Buddy.  He was an owner surrender because they worked a lot, lived in an apartment, and he was a puppy.  Sadly, potential adopters thought Buddy was an older dog, so he didn't get much attention.  Buddy found himself on the euthanasia list.
We adopted Buddy and he came to live with us in our new home, with our 2-year-old Yorkie, Rocky and 2-year-old son, Chris.  Soon Buddy became the Nanny dog to our new daughter Liz who came along the following year. 
Buddy was an Airedale/Shepherd mix, who the kids started to call Bumblebeast as a special title.   He lived until he was 17 years old.  He was a much-loved dog and was found at Contra Costa Animal Services.  He would be one of many to follow, but they all are our Bumblebeasts.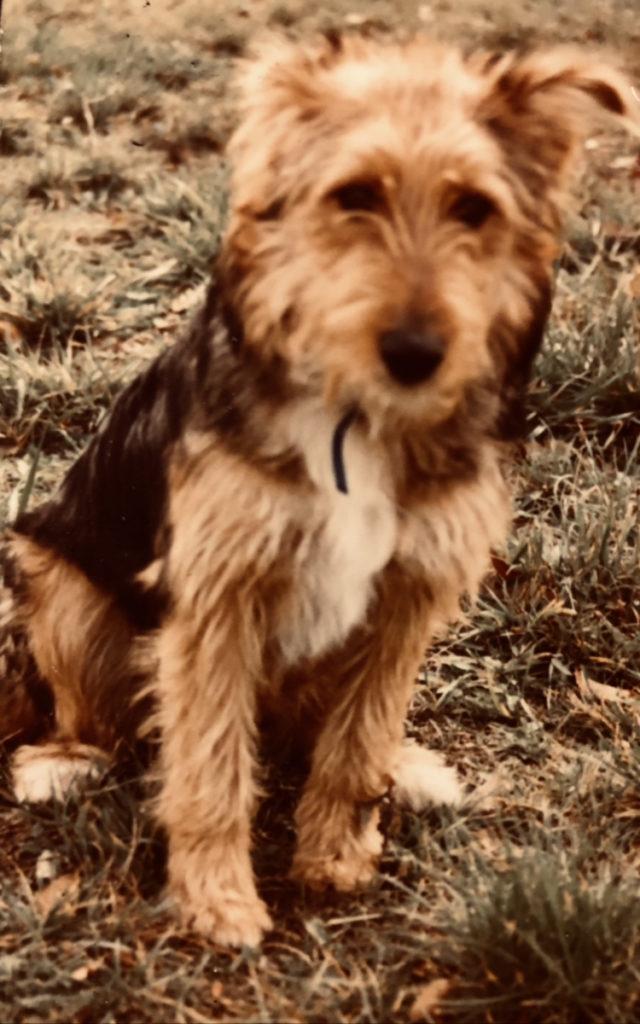 Fostering costs nothing but your love, time, and care. Bumblebeast Dog Rescue takes care of all expensess.
Bumblebeast Dog Rescue welcomes and embraces the help of volunteers to reach our stated mission goals.
We are determined to keep administrative costs very low so that every dollar donated goes directly to the care of our rescued animals.